Foolish Feature 03
Post on: 30 Сентябрь, 2015 No Comment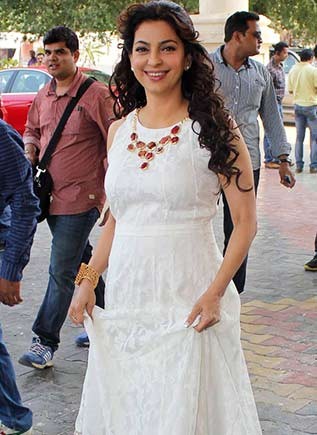 The Dangers of Bulletin Board Stocks
(The following article initially appeared in Wednesday's Evening News .)
So you missed the fantastic run in those brand-name Internet stocks. While online bookseller Amazon.Com (Nasdaq: AMZN) was bringing shareholders a flood of new wealth, you remained high on a bluff scared to get your feet wet. While search-engine outfit Yahoo! (Nasdaq: YHOO) was making itself into a content provider, you re-read Gulliver's Travels looking for tips in market timing. Tired of seeing your conservative investments reappraised as risky while nearly profitless ventures were proclaimed no-brainers, you searched for an undervalued Internet play and settled on. Shopping.com (OTC Bulletin Board: IBUY). Too bad for you.
Based in Corona Del Mar, California, Shopping.com is an online retailer that offers over a million brand name products, including computers, books, office supplies, and CDs. Unlike an Amazon, the firm maintains no inventories, so it's basically just a virtual storefront with jazzy transaction software that tells vendors to ship products directly to the customer. That means it has no warehouses and no risk that a PC bought today will be a liability two months from now.
Shopping.com opened its website on July 11. By November, the company was selling 1.3 million shares apparently to the public at $9 share in a deal underwritten by Waldron & Co. a brokerage firm based in Irvine, California. Of course, when Shopping.com finally announced its October quarter results in early February, the numbers weren't so impressive. Net sales for the quarter were $0.32 million, good for a loss of $1.3 million, or about $0.19 per share.
Yet the company followed the established pattern among Internet merchants by using its IPO money to acquire eyeballs. In early January, it leased valuable online real estate, signing an 18-month deal with @Home Network (Nasdaq: ATHM). itself a highflying outfit that offers high-speed Internet service via cable infrastructure. As bandwidth expands and people have an easier time moving about the Web, online merchants should benefit. The Net-savvy folks cruising @Home's high-speed network are presumably already more willing and able to participate in online shopping, offering Shopping.com a potentially solid customer base right now.
The market seemed to agree. By the time the @Home deal was announced, the stock was in the low teens. Within days of the February 3 earnings announcement, the stock had topped $20 a share. Then on March 12, amidst frenzied buying in other Internet-related issues, Waldron issued a buy report on the firm, a common practice of stock underwriters. Waldron projected revenues would rise to $15.4 million for the January '99 fiscal year and argued that Shopping.com was undervalued relative to other online merchants. The brokerage firm suggested a twelve-month target price of $43.
The stock soared to an intraday high of $32 7/8, up $3 1/2. That gave Shopping.com a market cap of $179 million, assuming full dilution. But the party was about to end. With the stock back at $22 1/4 yesterday, the Securities and Exchange Commission (SEC) temporarily suspended trading in Shopping.com in order to protect investors. The SEC said that the recent activity in the shares may have been the result of manipulative conduct.
Indeed, the true story of why Shopping.com shares jumped 365% in four months appears to be quite sordid. As MSNBC columnist Chris Byron reported in a March 12 article. the recent series of rallies owe a lot to short squeezes. The Fiero Bros. well-known short-sellers based in New York, apparently suffered a series of forced buy-ins, sending Shopping.com ever higher. Short-sellers bet a stock will fall by selling borrowed shares with hopes of buying them back later at a cheaper price. Forced buy-ins are one hazard of the trade.
What made this case different was that Waldron, which holds 122,000 warrants to purchase Shopping.com stock at $14.40 per share, apparently controlled virtually the entire public float. If that proves true, then the underwriter could have orchestrated the short squeezes to generate public attention and thus outside buyers for the stock. That would have allowed Waldron to sell its shares at a profit. The same day Waldron was allegedly squeezing Fiero for the last time, it made the unusual move of sending its entire analyst report out on the Business Wire with the self-serving headline Shopping.com Stock up on Waldron & Co. 'Buy' Recommendation.
According to Byron, the real story was quite different. Several former Waldron stockbrokers have written letters to the NASD regulators or the Fiero Bros. alleging that Waldron's officials, including the firm's leader Cery B. Perle, forced them to buy Shopping.com shares for their clients and then prevented the clients from selling the shares. As Byron reported, former Waldron broker Bahram Mirhashemi quit the firm because a Waldron branch manager verbally threatened to fire me if I did not purchase shares in Shopping.com.
Former Waldron broker Tamar Youssef also quit rather than work for a firm that, Youssef said, breaks the law and implements unfair and unethical business practices. Youssef told the NASD, I had numerous clients who were not permitted to liquidate their positions in 'IBUY' when they placed orders to be executed.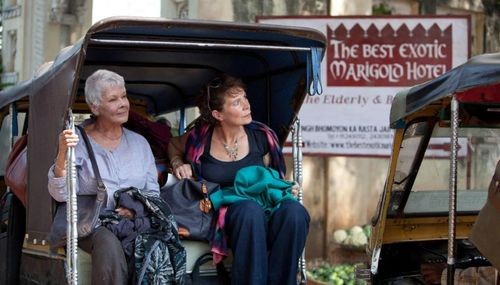 Byron suggests that these shenanigans at Waldron were triggered when, shortly before the IPO, the Nasdaq decided it would not list Shopping.com. Under California law, this meant that Waldron could only sell the shares to high net worth investors. Waldron officials became desperate.
Nasdaq's problem was that Shopping.com CEO Robert J. McNulty had run afoul of the securities laws back in 1989 when four companies for which he served as Chairman engaged in stock-propping transactions that weren't immediately disclosed to shareholders. According to the firm's public prospectus. McNulty signed a decree in U.S. District Court on October 10, 1995 that enjoined him from violating the securities laws in the future. Though he neither admitted nor denied the allegations, people don't usually agree to such deals unless the SEC has some sort of case against them. So a reasonable investor might wonder whether Shopping.com's CEO had committed securities fraud. And today, a reasonable investor might worry that the company's underwriters also may have committed fraud over the last four months. Waldron has denied any wrongdoing.
The bottom line is that the OTC Bulletin Board is simply the Wild West of investing where crappy companies and investment scams may roam free. That's why the Motley Fool steers investors away from these stocks and why Nasdaq wants to clean up this mess. However this ultimately shakes out, Shopping.com suggests some red flags to watch for, including: a top executive that's had run-ins with the SEC, a no-name underwriter who stands to make a killing on warrants, and overly promotional press releases from the company or the underwriters.
For its part, Shopping.com issued a statement today in which McNulty said the firm is cooperating fully with the SEC and that its public filings are accurate. He expressed confidence that the stock will begin trading again after its 10 day suspension. What is going on with Wall Street isn't happening on Main Street, he said.
Will Shopping.com re-open and return to its highflying ways? I doubt it, but stranger things have happened. Yet whatever Shopping.com's fate, no investor should give much thought to OTC Bulletin Board stocks. If you lie down with dogs, you wake up with fleas. Who needs that?