Number One Country For Tech StartUps U S A
Post on: 16 Март, 2015 No Comment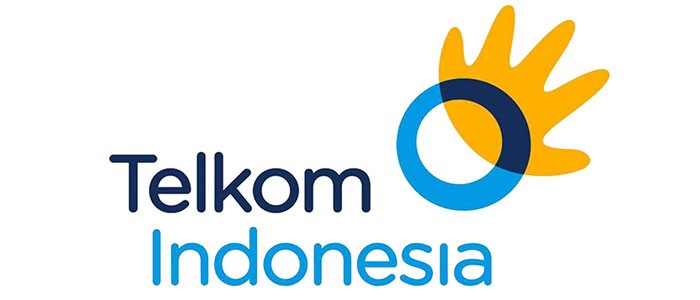 Last year, venture capitalists funneled more than $48 billion into tech startup companies in the United States. Such funding represents a level of investing that has not been witnessed since the burst of the dot.com bubble. Industries receiving the largest share of funding in 2014 included biotech and software companies. As tech startups begin to perform better in public stock offerings, investors have sat up and paid attention. Not only are tech companies receiving more funding, but the average amount of money being invested in deals is also larger. Last year, the number of mega-deals. investments of more than $100 million, doubled over the previous year. (See: A Primer On Investing In The Tech Industry .)
Two of the largest deals last year included Uber Technologies, a ride-hailing service that received a round of funding of more than $1 billion. Today, Uber Technologies is valued at $41 billion. Also, SnapChat, the rapidly growing messaging service, received $485 million in funding. This continued increase in the level of fundraising for tech companies points to a significant change in the market.
Tech Firms Attracting More Funding from More Investors
While venture funding has yet to reach the levels that peaked just before the dot.com bubble burst, the current boom of investing indicates a strengthening confidence in US-based tech companies and their ability to grow rapidly. Along with increased funding, tech startups are also benefiting from a new breed of investors that includes hedge funds. Additionally, corporate investment firms are also now getting involved in backing startups demonstrating promise. In fact, the number of investors interested in funding tech startup firms is now driving competition for the best deals. Fueling much of the competition, particularly among hedge funds, is an expectation of significant returns. (See article: What Are Hedge Funds? )
Despite some concerns that the rising level of funding in tech startups could lead to over-valuation, experts indicate that venture funding will likely continue at the same level at least for the next year. Over the course of the next several months, software companies specializing in cyber-security services for big data analysis are anticipated to draw the largest amounts of funding. Other tech startups that are expected to receive the most funding this year include those involved in the health and biotech fields, as the country continues to move toward increased focus on healthcare.
Tech Startups Spreading Across the Country
When it comes to funding for tech startups, Northern California certainly reigns supreme, but there are also many other areas of the country that are benefiting from venture capital funding. The National Venture Capital Association reports that about 50 percent of funding made its way to Silicon Valley and San Francisco last year. Overall, the top 20 metro areas receiving the lion's share of funding last year, included:
While Silicon Valley was once the first place that came to mind when one thought of the best place to launch a tech startup, that is rapidly changing. For instance, Philadelphia is rapidly beginning to attract attention from both startups and investors. Among the factors that are driving such a strong interest in Philadelphia is the start-up ecosystem that is currently flourishing in the City of Brotherly Love. Due to a partnership between local universities, the Philadelphia Chamber of Commerce, the City of Philadelphia, and venture capitalists, it is now much more attractive to launch a business in Philadelphia. The effort put into making Philadelphia such a start-up friendly locale is certainly showing. Not only did the city land in the top 30 cities in the country to attract startup funding, but it also had the third-largest growth within the tech job field, according to Digital Journal. (To read about a similar surge in investment in tech startups in the Asian region, see article: Asia's Tech Start-ups Are The Next Big Thing .)
Risks Still Exist in Tech Startups
Given the large amount of funding currently invested in tech startup companies, there have been some concerns that a bubble could be on the horizon. Tech startups are certainly not without their challenges. Despite the number of venture capitalists and investors who are drawn to this vast and rapidly growing field, tech startups face a number of unique risks. Among the most significant of those risks is the continual change that seems to be inherent to the industry. In this field, there is often a tremendous amount of pressure to evolve and grow quickly. If a tech firm is not able to move quickly enough, the rather narrow window of opportunity for that firm's service or product could close. (To read about the bursting of the dot.com bubble that has made investors a bit more cautious about the risks of investing in tech startups, see: Market Crashes: The Dotcom Crash .)
Startups can also often find it difficult to hire a sufficient number of staff and obtain the right amount of space to meet their needs without exceeding their budgets. As a result, many startups often make the mistake of stretching their resources too thin in the beginning. Even with investor backing, this can often be a problem. As a result, tech startups have become synonymous with over-scaling — frequently hiring too many employees too soon.
The Bottom Line
In spite of the potential risks associated with a tech startup, there are steps that entrepreneurs can take to help mitigate those risks while increasing their chances of attracting venture funding. Among the most important steps that any startup can take to reduce risk is to take the time to study the competition, particularly those that have blazed the trail ahead, and learn from their mistakes. Research can often be the cornerstone of success and it is important for startups to never make assumptions, but to instead back up all decisions with careful research. Nothing should ever be taken for granted, including the assurance that investors will not opt to pull out of a project. By having a backup plan in place and built-in redundancies, startups can help to prevent significant losses due to the unforeseen, including the possibility of not receiving the funding expected or even a loss of funding.
With more and more startups receiving impressive rounds of startup funding, it can often be easy for upcoming entrepreneurs to believe that they will be able to do the same. Understanding what is driving such funding as well as how to reduce risks can help would-be startups significantly increase their chances of success.