How to Protect Yourself During Divorce
Post on: 7 Май, 2016 No Comment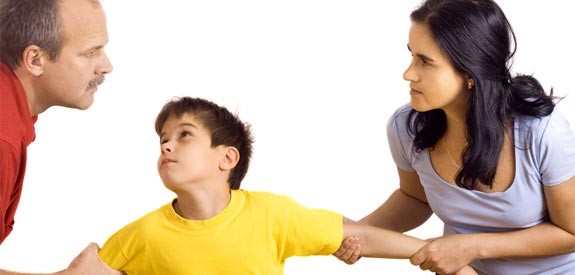 Talk to a Local Family Law Attorney
When you first learn that your spouse has filed for divorced, it may come as a complete suprise, or be a long-expected event.
Either way, there are steps you should take to protect yourself, your children, and your finances. This doesn't mean you should strip the family home or empty bank accounts. You should, however, take reasonable steps to safeguard your interests.
Please note that the following suggestions are intended for situations where a separation or divorce is likely to become adversarial; if you and your spouse are divorcing amicably, these kinds of issues can probably be worked out satisfactorily between you. Whenever possible, make a good faith attempt to work things out, and always weigh the consequences of your actions.
If you have children, consider staying in the family home.
Moving out too soon may impact custody later. Recognize that in some situations, however, staying will cause heightened tension between you and your spouse, and this increased tension may lead to fighting in front of your children, or even domestic violence. Be aware of this, and work to minimize friction. As an alternative, consider time-sharing the family home with your spouse until the custody and divorce issues are worked out.
Don't allow your spouse to take the children and leave.
Your spouse has no more right to take the children from their family home than you do. Make sure that your spouse knows that if he or she wants to leave, they're free to go, but the children stay. Again, as an alternative, consider time-sharing the family home with your spouse until the custody and divorce issues are settled.
Get an attorney.
If you and your spouse can't agree on the issues in your divorce, you'll end up in court, where you'll need an experienced family law attorney to represent you. You should check the attorney directory on this site for referrals.
Safeguard personal papers and make copies of important records.
You should locate and gather all of your personal records, such as your birth certificate, diplomas, and all other personal documents. For jointly-owned records (eg. bank statements, real estate records, titles, deeds, tax returns, and W2 statements, etc.), make two copies of everything, and give one copy to your spouse. Store your copies in a safe location.
Cancel all jointly-owned credit cards.
Meet with your spouse and inform them that you intend to cancel the cards before you do so. It only takes five or ten minutes to cancel your credit cards, and in that same five or ten minutes, your spouse could charge $5,000 on them. If the card is still jointly owned, and you are not yet separated or divorced, you are both probably going to be responsible for that $5000 credit card debt.
Make a record of all marital property.
The best way to do this is with a video recording. If possible, do this together with your spouse; if that isn't possible, make an extra copy. Inventory the entire home and its contents. Pull items out where they can be seen, and open up drawers so the contents are visible. Make sure the date function is turned on, so the date is visible when the video is viewed. Store the recording somewhere safe. If objects disappear from the family home, you'll have a solid record of what's missing.

Secure your more valuable personal property.
If you have a stamp or coin collection, or similar valuable personal items, find a safe place away from the home to store them for a while. Personal mementos and other irreplaceable items should also be stored somewhere safe. This applies only to your personal property, not common possessions or community property. If at all possible, meet with your spouse and discuss this with them.
Reduce unnecessary expenses immediately.
Meet with your spouse and agree to cancel unneeded utilities, such as cable TV, extra telephone lines, etc. Chances are, you're going to need the extra money in the very near future.
Don't sign anything.
Many people have made the mistake of signing papers or preliminary agreements, which later caused property and custody battles to be decided against them. You may be signing something that no attorney can modify (change) later. Don't do it! If your spouse wants you to sign something, politely say you'll be glad to, but your attorney has ordered you not to sign anything before he or she has a look at it.
If any domestic violence occurs, call the police.
Don't allow your spouse to commit any domestic violence against you or your children. Call the police at once, insist that an officer come to your residence, and file a report. Contact your attorney's office and inform them as soon as possible. You may also want to consider seeking a restraining order if you fear that you or your children may be subjected to further acts of domestic violence. You can reach the National Domestic Violence Hotline at 1-800-799-SAFE. See Divorces Involving Domestic Violence to find out how the law can help.