Price s Profit Dips
Post on: 20 Декабрь, 2015 No Comment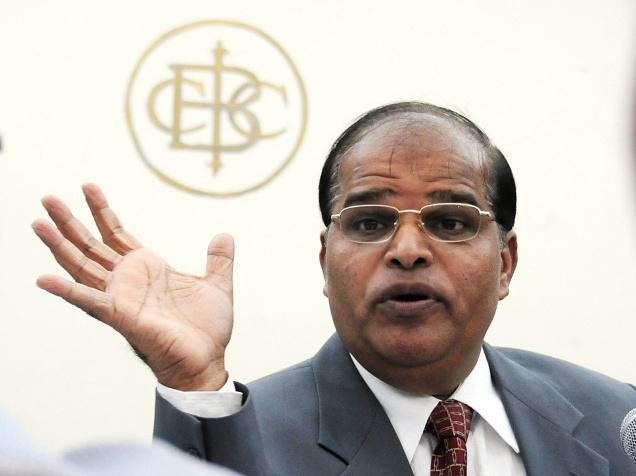 But 13% Drop Comes As Earnings Beat Estimates By 4 Cents A Share
October 24, 2009 | By Hanah Cho | Hanah Cho,Hanah.cho@baltsun.com
T. Rowe Price Group's third-quarter profit dipped 13 percent as the Baltimore money manager's revenue from investment services fell.
Price Chief Executive and President James A.C. Kennedy said in an interview that the company is producing positive results for clients, noting that 87 percent of its funds outperformed their peers during a five-year period that ended Sept. 30.
When you're outperforming like that, clients are typically happy with our performance relative to your competition, and they will reward you, Kennedy said.
Kennedy acknowledged that many clients have yet to recover all of their losses from last year and we're working for them.
Net income in the three months ending Sept. 30 was $132.9 million, or 50 cents per diluted share, compared with $152.8 million, or 56 cents per share, in the same period last year.
The recent market rally helped boost Price's assets under management by 16 percent to $366.2 billion during the quarter, from $315.6 billion at June 30.
But the average value of its assets was 9.3 percent lower in the quarter compared with the 2008 period, resulting in lower revenue.
As a result, investment advisory fees fell 10.4 percent to $417.3 million. Net revenue was $498.1 million in the third quarter, from $554.8 million in the year-ago period.
The firm's mutual funds gained $2.6 billion in new investments during the quarter. Clients added $3.5 billion to Price's bond funds, which was offset by $900 million in net withdrawals from money market funds.
Investment into Price's stock funds was neutral after some clients transferred $500 million to other investment portfolios, the company said.
Other assets managers also have struggled to attract new money to their stock funds as investors remain skittish about the market. Kennedy said some investors are remaining conservative by keeping their assets in money market funds and bonds, while others are starting to step out and take risks.
Jim Shanahan, a senior analyst at Wells Fargo Securities, said in a research note that Price's lower-than-expected operating expenses were the clear driver for the strong earnings performance.
Expenses fell nearly 8 percent to $290.8 million from a year ago, including lower compensation costs due to a smaller work force. Price employed 4,762 employees, down 11.6 percent from the end of last year.
The company, however, said it expects to increase its advertising and promotion expenses for the rest of the year by $12 million from the third quarter.
We've been quite intense in terms of controlling our expenses for the last two years, Kennedy said. We've continued to play defense and play offense, continuing to hire selectively, bringing out new products selectively and continuing to invest in IT development.
For the rest of the year, Kennedy said, investors should not be surprised by a market pullback after a strong rally. At the same time, he noted that we're well beyond the crisis stage of earlier this year.