Hedge fund operational due diligence Kinetic Partners
Post on: 28 Январь, 2017 No Comment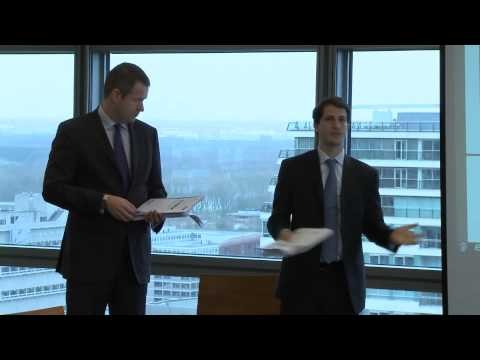 For alternative investments, operational risk and/or investment risk can lead to an investor's assets dramatically diminishing in value. Operational due diligence (ODD) considers non alpha generating activities and includes the review of a wide range of operational risks across the firm, including regulatory compliance, the fund(s), information technology, operations & accounting, administrator, valuation, and service providers.
Identification and analysis of operational weakness is always easier with hindsight; however, this is a luxury that investors cannot afford.
What does our ODD practice offer?
Assist investors by performing tailored ODD reviews on hedge funds, private equity funds, venture capital funds, fund of hedge funds, CTAs and manager service providers/managed account platforms
Support fund managers by preparing them for investor ODD reviews
Investor clients recognize that they have a fiduciary duty to effectively assess and evaluate the business risks associated with managers to whom they allocate. We serve as a co-sourced partner with our clients in helping them perform this task on both an initial and ongoing basis. The majority of fund failures occur because of operational deficiencies as opposed to poor investment performance, and Kinetic Partners plays a key role in helping our clients avoid these issues.
Managers who utilise our services and follow our recommendations are able to demonstrate to their clients. as well as to prospective investors, that they run an operationally sound organisation. It is no longer good enough to show strong returns to an institutional investor. Sophisticated investors need to be confident that the proper infrastructure and controls are in place prior to making an allocation.
Please click here  to read what our clients say or here regarding the appointment of Brad Ackerman as a Director in the New York office.
____________________________________________________________________________
Recent work
Engaged by a large public pension plan to perform initial and ongoing due diligence of an outsourced CIO that the plan was considering for management of a discretionary pool of assets in multiple quantitative investment strategies. Based on our findings, the plan made changes to the investment management agreement to implement certain controls that we deemed necessary.
Retained to perform initial, ongoing and annual due diligence review assistance with managers looking to enter this firm's managed account platform. Kinetic Partners has been working with this client since 2010 and has performed over 100 reviews on its behalf.
Hired by a manager focused on the commodities sector with multiple products including a hedge fund, managed accounts and serving as a sub advisor for mutual fund products. For this fund manager, we performed a due diligence review and a mock regulatory review.
Regulatory and operational risk due diligence on two global trust companies as part of an acquisition by a large UK-based private equity firm. This required detailed analysis of the trust sector and the company's operations in a number of locations including Asia, the Caribbean and Europe.
Operational and business due diligence on behalf of a private equity manager looking to acquire an investment management firm and roll up several hedge funds into that firm.