Mark Schlarbaum
Post on: 20 Декабрь, 2016 No Comment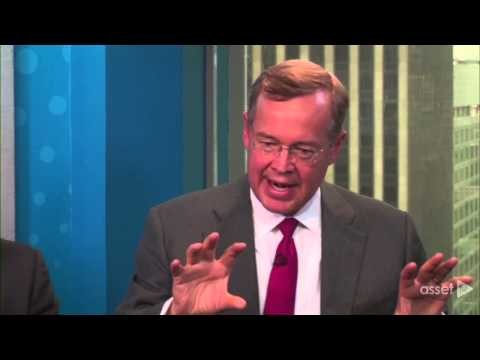 Invest, Grow, Preserve, Prosper
Mark Schlarbaum • Trident Distribution Partners
Mark Schlarbaum attended Purdue University campus in West Lafayette, Indiana and learned the tricks of the trade necessary to be a success in the world of equity trading and the investment management industry After four years of studying and hard work, Mark Schlarbaum earned his Bachelor of Arts degree in Psychology with a minor in Economics. Currently Mark Schlarbaum is a director of business development at Trident Distribution Partners. Mark Schlarbaum joined the team at Trident Distribution Partners in September of 2014.
Mark brings a rich and varying experience to Trident distribution Partners. At Palliser Bay and Global Capital management Mark Schlarbaum was head of equity trading as well as managing the small cap portfolios from 2006-2014 At Schlarbaum Capital Management LLC, between the years 2002-2005, Mark Schlarbaum took part in the management and trading of a $50 million equity long/short portfolio. Mark Schlarbaum also took on a variety of other tasks, including designing, executing, and managing all of the funds equity and option positions trading. Mr. Schlarbaum also took care of the technical and fundamental analysis of the firm's total holdings. Before he got the ball rolling on Schlarbaum Capital Management, Mark Schlarbaum served as a Vice President and Senior Equity Trader at T. Rowe Price & Associates. Mr. Schlarbaum's duties at T. Rowe Price & Associates included executing trades and option strategies for the company's various funds, which totaled $200 billion. Through hard work and dedication, Mr. Mark Schlarbaum put himself on the map in the institutional trading industry. He is looking to take his portfolio management and trading background to help Trident Distribution better understand portfolio attribution as well as perform client service duties and raise money for Trident Distribution clients on the west coast.
Mark Schlarbaum a former institutional equity trader at T Rowe Price, and hedge fund portfolio manager for Palliser Bay Investment Management joins Trident Distribution Partners, LLC. in Business Development. As a Principal of the firm, Mark will focus on raising assets for the West Coast region as well as providing research and analytics to the Trident sales force. "We are pleased to bring Mark on board as a member of the team and look forward to his immediate contribution. He brings over 22 years of investment experience to our collective effort with a unique skill set that adds an important area of expertise to our long term business plan", says Marc Dent Co- Founder of Trident Distribution Partners.
Guiding Principles:
1. Active investment advice will provide superior returns to passively managed static portfolios.

2. Sound Strategic and Tactical Asset Allocation decisions are the key driver of investment portfolio performance.
3. Diversification is a key component in preserving wealth.
4. Capital protection and preservation is paramount for most investors.
Trident Distribution Partners